How we work
HeadStart is a small local company based around Solihull and Sutton Coldfield. We are experienced teachers who are passionate that with the right help, all children can reach their full potential. As we are independent, not a national franchise, there are no set programmes of work provided for the children to follow which quickly become outdated and are impersonal to your child's needs. All our tutors are fully qualified and knowledgeable teachers, not teaching assistants or students.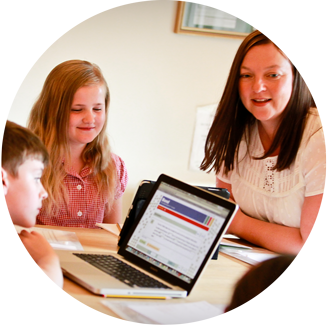 We are all about what's best for you and more importantly your child!
For you
We aim to offer good value and an easy process.
We've hand-picked experienced, friendly teachers (DBS checked) who will know how to get the best out of your child. We are confident you will feel comfortable entrusting your child to them.
We have endeavoured to set up in convenient locations within easy reach of your local school with ample parking for safe pick-ups and drop offs.
For your child
We want them to fulfil their potential and love learning! As trained teachers we have the skills to help motivate and build the confidence they need to do their best. We know the curriculum and current methods of teaching so they will be learning skills and methods that will support their schoolwork and not conflict or confuse them.
After assessing your child's needs we will plan a learning programme that is unique to them but isn't fixed in stone. It will develop with them as they progress and as we better get to know their individual learning style. You can even let us know about anything they've struggled with at school during the week and we can help address it in the next session.
What a session might look like
A session often has less than four students working on their individual learning programmes. The group makes the children feel that they are not on their own, we create an atmosphere of support between the students and it takes away the anxiety of working one-to-one with a tutor, we all know how intimidating it can feel when you have someone looking over your shoulder all the time, especially when it's something new to you. We want your child to enjoy coming to HeadStart because we learn best when we are enjoying what we are doing. Therefore we make the sessions fun and interactive with a range of activities to achieve the session's learning objective to keep your child engaged and interested.
Sessons may include:
| | |
| --- | --- |
| | Revision exercises from the previous session to check they have retained what they have learnt so we can consolidate if necessary. |
| | An introduction to a new learning objective, which will involve direct teaching input. |
| | Opportunities to practise skills. This may be a quick self-assessing game on an iPad or more in-depth computer software that monitors their achievements. It may also be a good old-fashioned worksheet, a longer written task or maybe even a game with a peer or teacher. |
| | A review of the session's learning. |